How to activate your chatbot can be read in this article.
After building and testing the chatbot, it's time to activate your Watermelon Pulse chatbot! You do this by clicking on 'Activate' in your chatbot (bottom left). Make sure your website widget is visible on the website, you can read how to achieve this in the following article.


Please note: Are you a long-time Watermelon customer and is your legacy chatbot still online? First disconnect it from the channels to which you want to connect your new Pulse chatbot. Your widget will remain online and no further steps need to be taken.
Here you will see the channels you previously linked/selected when creating the chatbot. Check if these are indeed the channels on which you want to put your chatbot live.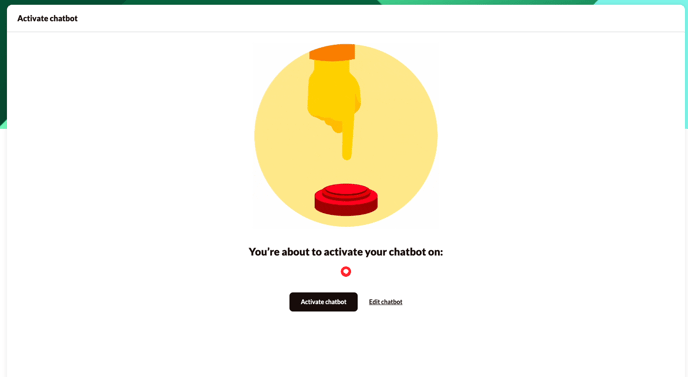 Click on 'Activate'.
Congratulations! Your chatbot is now live! 🎉