Report a malfunction
Are you experiencing an outage on the Watermelon platform? Is the Watermelon server not working anymore? In this article we explain what you can do!
First of all, check the status of the Watermelon platform. Here you can see if all our systems are up and running or if there is a malfunction.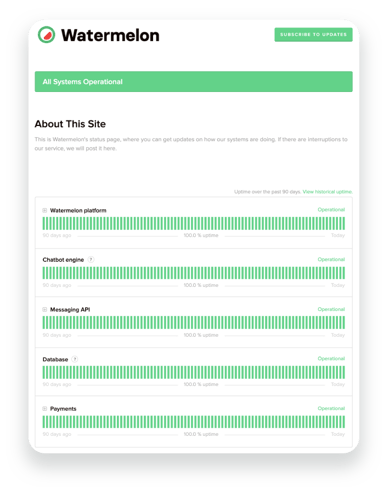 Under "Past Incidents" you will find an overview of all previously reported malfunctions. Is there still no known malfunction? Then please contact our support team as soon as possible.
You can contact us via mail (support@watermelon.co) or phone (+31 30 291 99 55).
Or use the chat on this page!