It may happen that you would like to see an integration and want to report this to our product team. This can be done via our feedback platform. In this article we explain how.
To submit your integration we would like to refer you to our feedback platform.
Go to the feedback platform.
Check if your integration is already there. In the search bar at the top right you can easily search for terms like "gmail".
Our feedback platform is for all our users, so we ask you to communicate in English as much as possible.
Is your integration already listed?
Then vote for your favourite integration! The more votes an integration gets, the more it stands out to our product manager.
You can vote for an integration by clicking on the up-arrow next to the title. You will now be added as a "voter" to the integration.
Would you like to add a comment to the integration? Then add a comment.
When you add yourself as a voter to a ticket, you will receive notifications via email about this integration. The same goes for adding a comment.

Request integration Submitting a new idea for an integration?
Then go ahead and submit a new request!
Start by entering your idea under "Create a Post".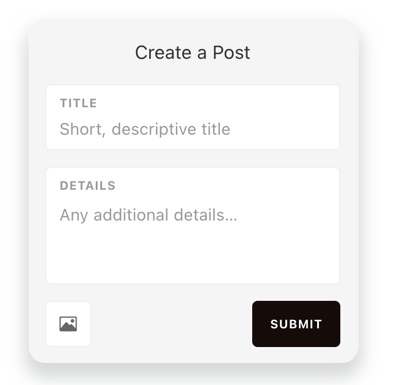 The Title
Enter the title of your integration here. Keep this short and sweet. An example would be "Booking.com integration".
Details
Explain what you would like the integration to look like. An example is: "Integration with the booking.com messaging platform. I would like to view the booking.com orders of my business in the Watermelon platform."
Add files
By clicking on the image icon, you can share an image. Add for example examples of the data you want to be visible.
Keep an eye on your email!
Now that your integration has been submitted, our Product Manager will process it. You will receive an email when the status of your post has changed. The following statuses are available:
Open: your idea has been submitted and is visible on our feedback platform.
Under review: your idea has been forwarded to our product manager and he will review it.
Planned: our product manager is excited and has decided to include your idea in the planning.
In progress: our development team is working on the integration now!
Completed: the integration is live!
Curious for an overview of all our developments? Check out our roadmap!
An overview of all developments? Check the changelog here.