Of course it can happen that you don't want to use your Watermelon subscription anymore. In this article you read how to cancel your subscription.
To cancel your Watermelon subscription, you have to log in to Watermelon. It's important that the account you log in with has the Admin role assigned to it.
Once you're logged in to Watermelon you can navigate to the Settings and open the My company menu. When you click on Plan / Billing a new screen will open.
You can only access the customer portal with the email address you receive invoices with.
At the top right, you will find the Cancel plan button.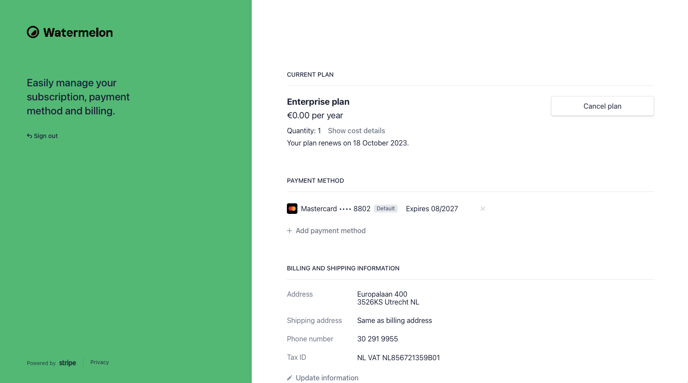 When you click on this button, you will see the screen below, where you can read the information regarding the cancellation of your subscription. After reading this information you can click Plan Cancel plan again.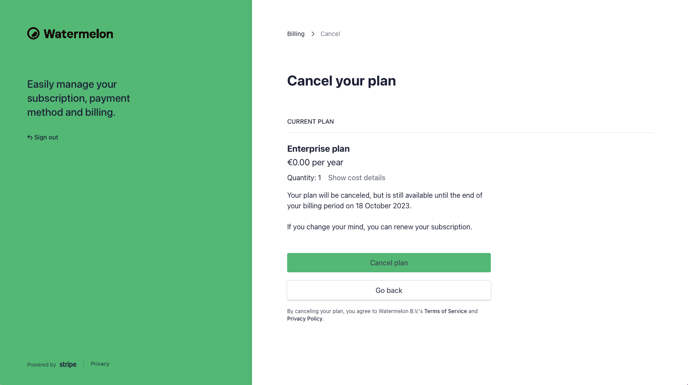 If you do not see a 'Cancel plan' button, please send an email to support@watermelon.co with a request to cancel and the reason for the cancellation.
Your subscription has now been cancelled. A pop-up will open in which we ask you to provide feedback on the reason for cancellation. After giving feedback you can click Submit.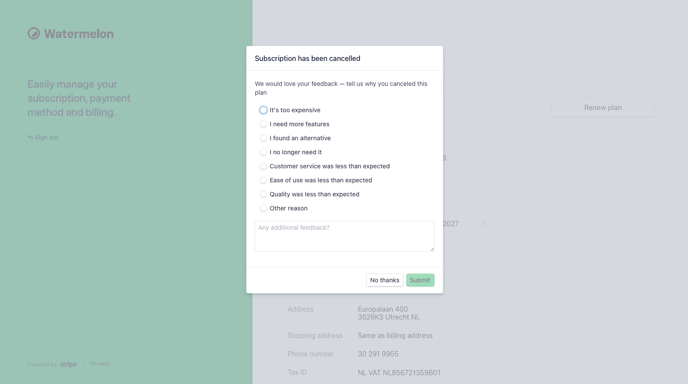 You now return to the main screen where you will see the plan has been cancelled. Next to that, in the upper right corner you can click Renew plan if you change your mind.