Before you activate the chatbot on your website, you obviously want it to work optimally. We therefore recommend testing the chatbot properly (or having it tested) before going live!
The internal tester
With clicking on one button, you can easily choose not to put the conversation live, but in test mode. The conversation is then only available in the internal tester in the dashboard.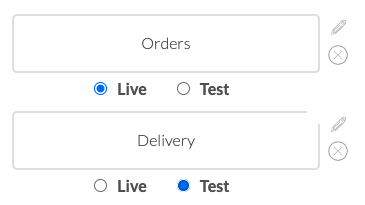 In Watermelon there is a test environment where you can test all functionalities, conversations and the question & answer module thoroughly so you will not encounter any surprises when the chatbot is activated. Use the internal tester mainly to test the content, because the look & feel is different, of course.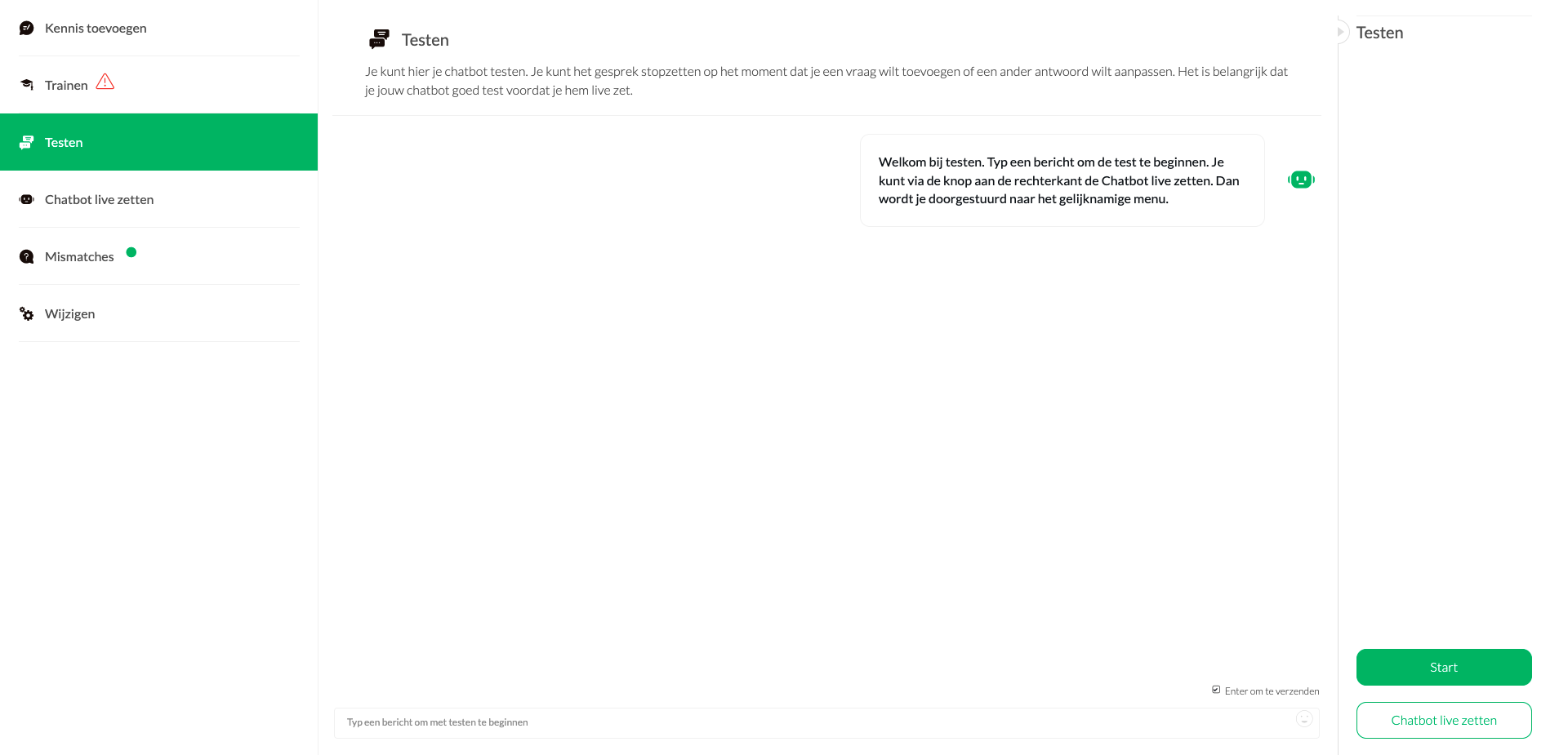 It is important that you check all conversations created to see if everything is linked correctly, the right answers are given and the functionalities used are working correctly.
Testing outside Watermelon
Where can a testpanel test the chatbot?
Having a chatbot tested by a group of customers or employees can be done in the dashboard, or by actively putting the chatbot in a secure environment on your website. For example, create a page on the website that no one can reach, provided they have the correct URL.

It is also possible to create a test environment through Wordpress. If necessary, ask your Customer Success Manager to do this for you.

Put the chatbot live on the test environment and testing can begin. Want to know more about how to activate the chatbot? Click here.
Note: set all conversations from 'Test' to 'Live'.
Test group participants
Because customers think about the content of the chatbot in a different way than company employees, we recommend having different groups testing. Also have colleagues test who are not (or have not been) involved with the chatbot at all; they look at it with an unbiased view and may also be able to empathize with the customer better. If you don't feel comfortable having customers test it, you can also have family of friends test it!


After testing, you can work on eliminating the mismatches and incorporate feedback from the participants to completely optimize the chatbot before activating it.