If you want to read back a conversation, this can be done in different ways. In this article, we explain how you can read back conversations from contacts.
When a conversation is closed, conversations are still visible under contacts. Every conversation with a contact is saved in the contact profile. We explain below how to retrieve these conversations.
Go to contacts.
Click on a contact.
Click on archive at the contact information.
Here you will now find an overview of the conversations that have been held with a contact, including the date and contact owner.
Click on a conversation.
You will now see the conversation appear on the right side of your screen.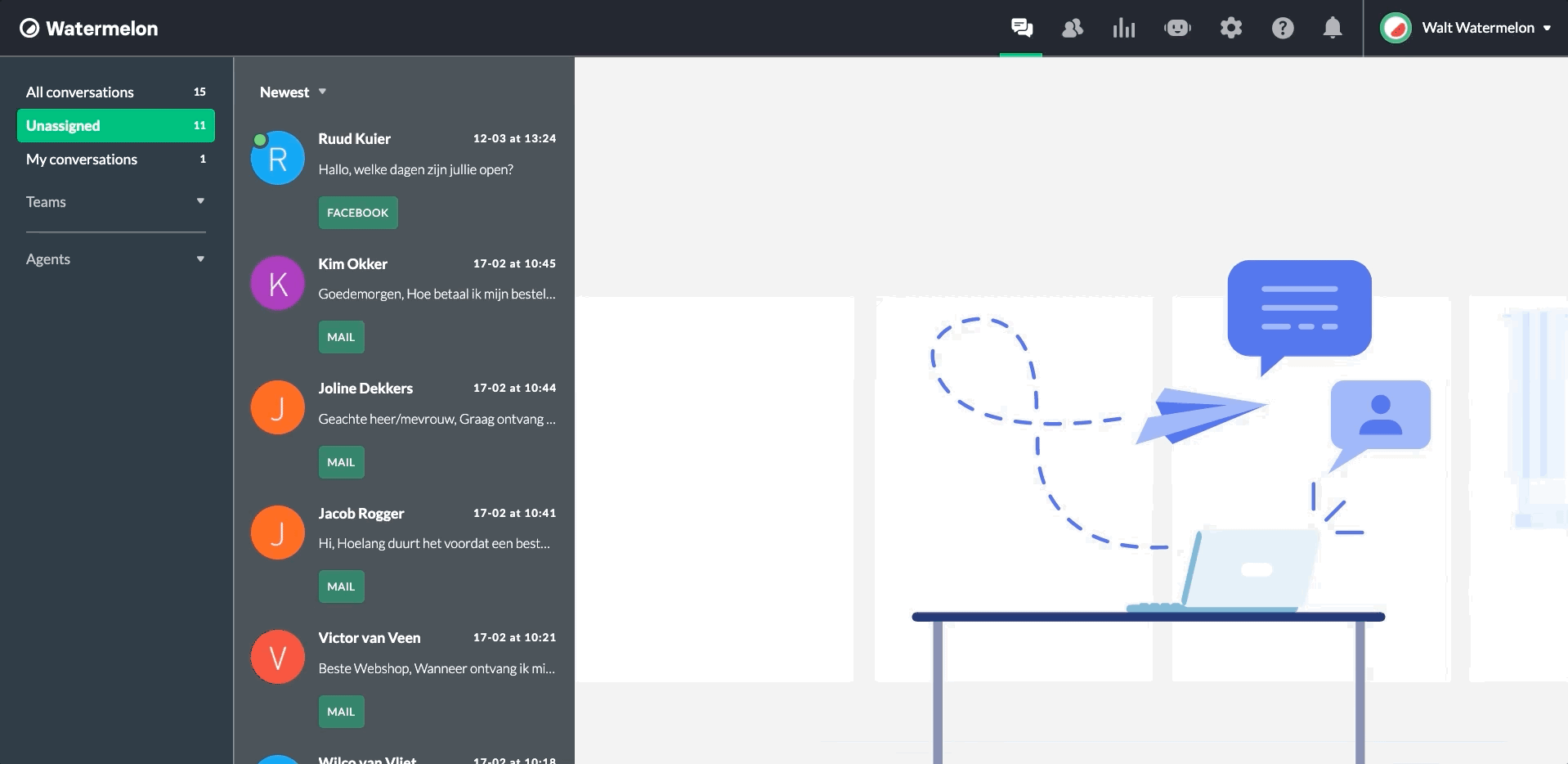 Note: once conversations have been permanently deleted, they will no longer be visible under contacts.