Joining a course is always free and very easy. Just follow the steps below:
(If you haven't created an account yet: read here how to sign up for the Academy!)
Scroll down and under All Academy Courses select the desired course.
Click on the black button Start course!
You will now be redirected to your Student Dashboard, which contains an overview of all the courses you are attending and/or have attended.
From the Student Dashboard, click on the desired course.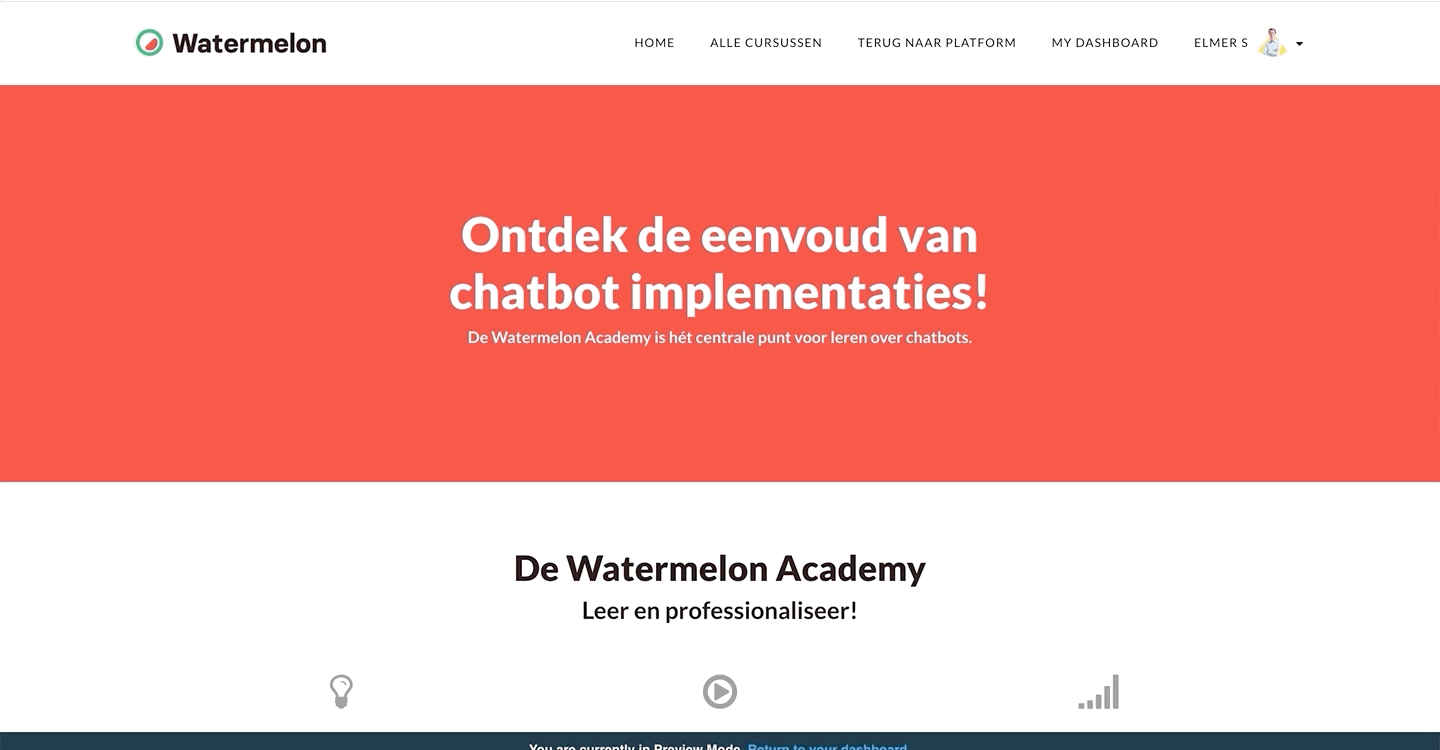 Tip: When you have started a course, you can always stop in between. The Watermelon Academy remembers which lesson you left off, so you can continue the course at any time!