How do I add agents to a team?
Collaborating in a team is possible, but how do you add a user to a team? In this article you will read how to do this:
To add a user to a team, as an Administrator you must navigate to Settings. Here you then select Create/Modify Teams. If you have not yet created a team, click here to read how to do so.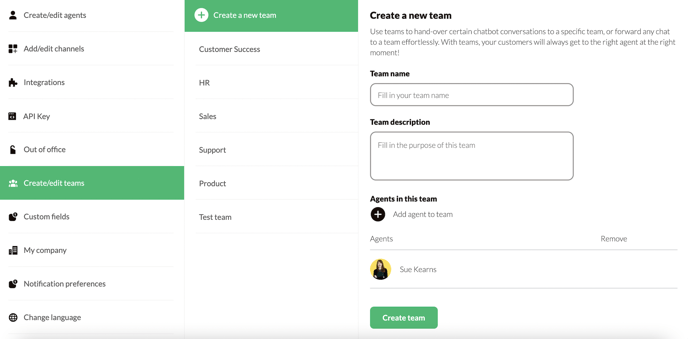 Click on the team you want to add a user to and scroll to Users in team. Now choose
Add agent to team
and choose
the users you want to add to this team
. After adding the users, don't forget to click
Save
. Your users have now been added to the team!