By analyzing conversations per agent, you gain insight into the behavior of your agents. This way you can see which team picks up which questions and what the productivity is per agent. In this article, we explain how to do this.
To be able to analyze the conversations of a certain period, you need to make an export of your conversations. This way you can view all your archived conversations again.
Go to statistics.
Select the period from which you want to export conversations. Choose from last month, last quarter, last week, yesterday, or a custom period.
In the top right, click exporting conversations.
Choose agent conversations only and click on export.
A CSV file will now be downloaded. You can open it.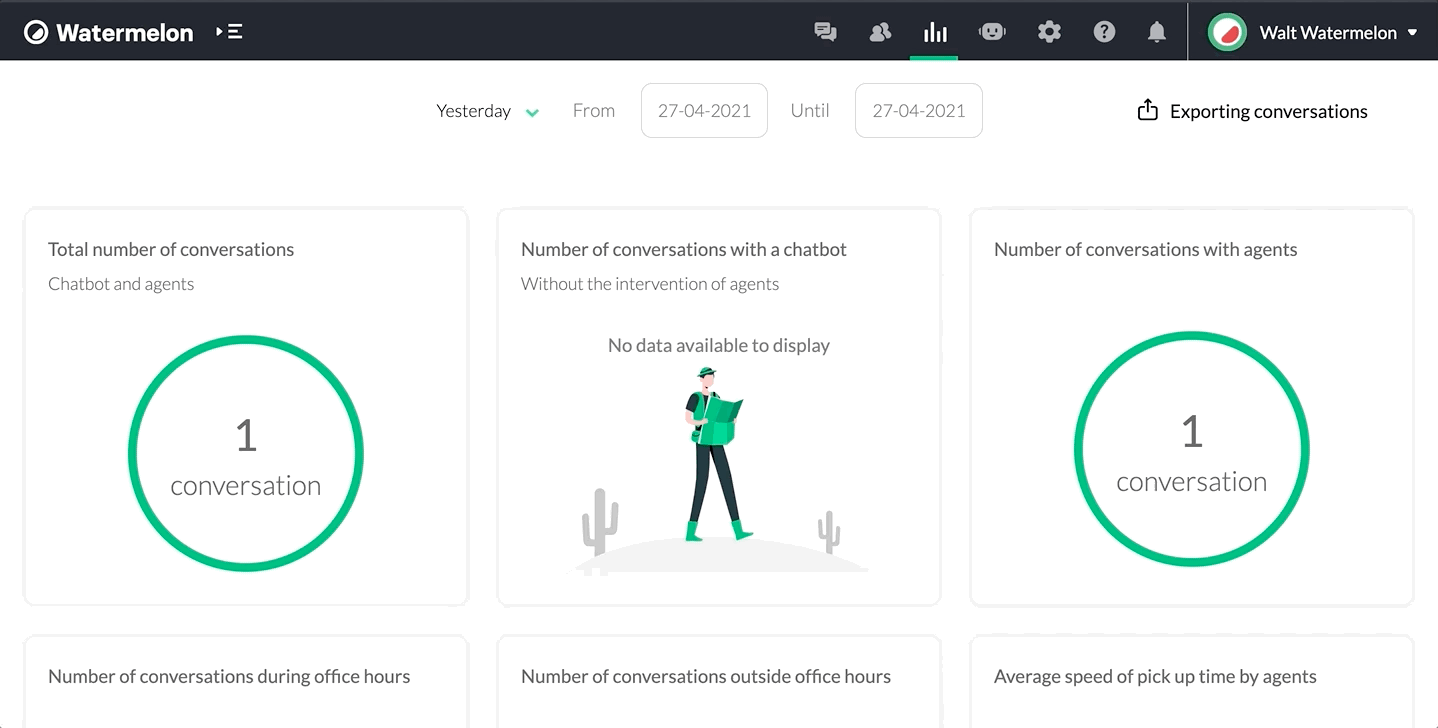 Statistics are only visible for Team and Professional.