This article explains how to find anonymous conversations.
As a user of our platform, you sometimes have conversations that do not contain any contact details. This is classified by the system as an anonymous conversation and will not be added to a contact. Nevertheless, you would also like to be able to read these conversations.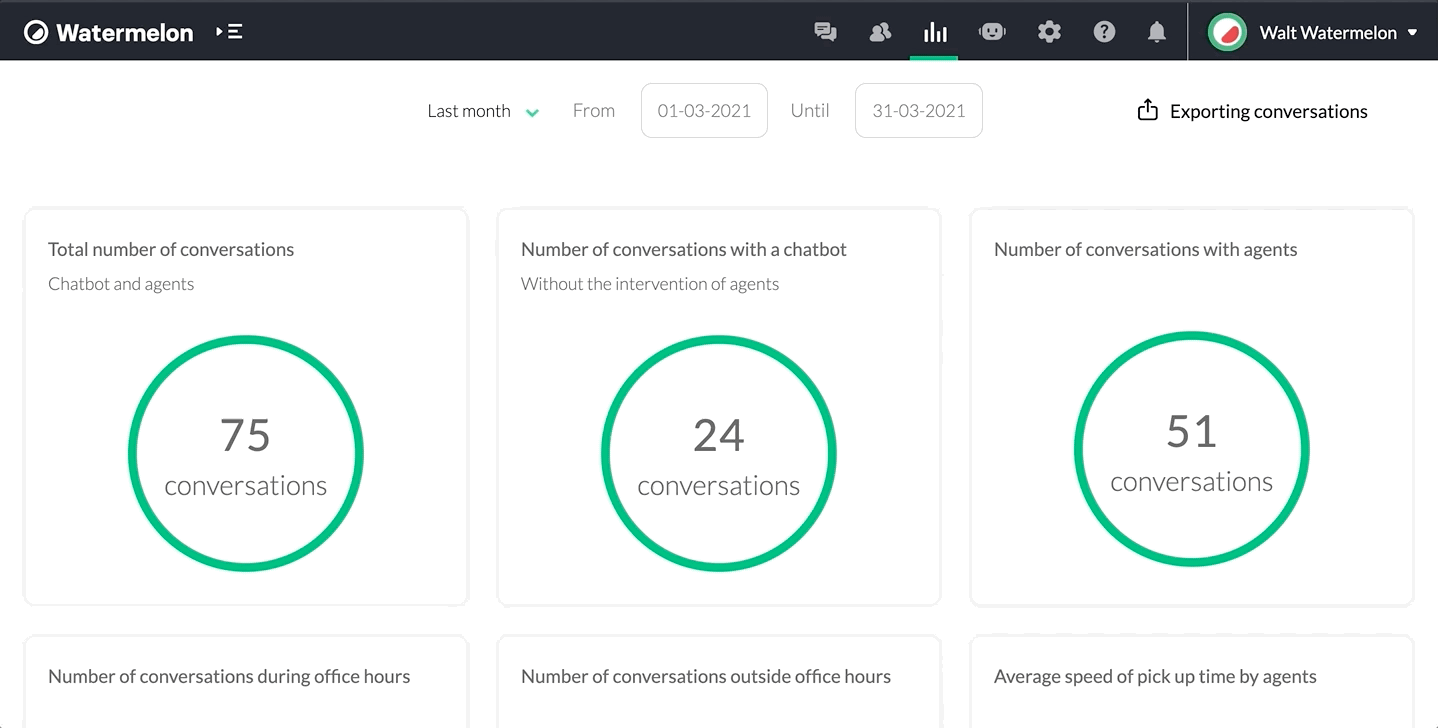 You do this as follows:
Go to statistics.
Click exporting conversations.
Choose from agent conversations only or all conversations and click on export. Both options give you a view of the conversations including anonymous conversations.